Cant Decide Which Bank To Invest In UITF Heres How
You've heard about unit investment trust fund or UITF in the Philippines for Pinoy, and you might've spent the last hour scouring the internet or this blog on how to invest in them. And you've probably heard that UITF is offered by banks and trust companies, but still you're not sure where to start.
Which bank or company is the best one for you to invest? This is one of the questions most commonly asked online, so I've put together this article to help you make a decision.
Before choosing a bank or trust
Before even deciding which bank to go to and entrust your money, it is assumed that you already understand what UITF is. Avoid the shiny object syndrome where you're investing because it sounds good and attractive. It's better that you have at least an introduction on the way it works, how it's regulated by the government, and why it can be an investment option. It's actually okay as well that you drop by a bank and ask for a trust representative, someone who's trained to discuss UITFs. According to Bangko Sentral ng Pilipinas, all UITF marketing personnel must undergo training and certification. Just take the time and have a think before you end up choosing which company to go with.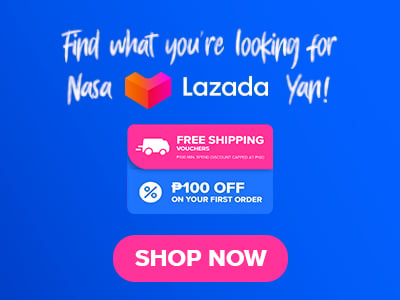 Also since you're investing, it is also worth asking if this is something that is going to fit your financial status and personal situation. Be careful that you're not going into it because you're enticed by someone else. Or that you succumb to FOMO, fear of missing out. Again, it's important that you tie your investment with a specific financial goal and that it's something that fits your current cashflow.
And of course so that you can mitigate the risks associated with investing, it's best that you build a strong financial foundation. You may also read the beginner's guide for managed funds.
And if you've checked all of the above, here are four things that I personally think are important when choosing a provider for UITF investing.
company
lower fees
convenience
fund performance
Company
One of the most important things to consider is the company who's offering the product. Does it have a long stable history on asset management and reputable track record? This is important because you're going to be entrusting your savings, and you'd want to be with a company that's doing it for quite some time and are abiding by the regulatory rules set by the government.
For your reference, here's a list of banks and trust entities that offer UITF investments.
The easiest way is to list down the banks and trust companies that you know. They may be institutions that are doing business near your residence or place of work. You may also check the website of each company and read through their history if you have the time.
One other way is to check UITF PH website. It is maintained by the Trust Officers Association of the Philippines, and it contains a list of trust entities in the country. You can also view the funds that are being offered and their performance.
Another tip is to check the news. Some of them are publicly-listed companies and they're required by the law to submit reports that give updates on their general business operation and status. Or you may also consult with your friends, families, and online for any feedback that you think are going to be valuable in making your own decision.
Convenience
The other thing that you have to look into is convenience. For me, it's important that it's easy to transact business with the company. So the first thing requirement would be location. It shouldn't be too far away from where you live or work so that in situations where you'd like to change something in your account, add more investment, or redeem your money, you can conveniently drop by .
Second, you may also want to look into their other services. Sure, your first goal is UITF investment. But think of other banking services that you might need such as a deposit account, checking account, a savings account for your kids, and time deposit. Other banking establishments offer or have sister companies that provide other services such as mutual funds, stock brokerage services, insurance, exchange traded fund (ETF) and Personal Equity and Retirement Account (PERA).
Other miscellaneous stuff that are worth considering is a low starting capital and the availability of the option to have an automatic investment. When a fund has a minimum amount for you to get started, it makes it easier for you to begin. Also if you're working with a monthly income, you might want to have your payroll be deducted automatically to be placed into UITF periodically. Some banks offer this facility, and it makes adding more money to your savings very convenient.
Lower fees
Another factor that you have to seriously consider is to compare similar funds and choose the one with the lower fees. I know that this is not easy to do particularly if you're someone who's gonna do it for the very first time and are not familiar with the choices that are available for you. You may check the following articles first and then come back.
Equities index funds
Equities funds
Balanced funds
Bond funds
Money market funds
Each of the articles above already mentions the funds that are made available to the investing public. It also contains a table that lists down the fees that you have to look into such as sales load, management fee, and exit fee.
But why care about the fees?
Because fees can reduce your potential income especially when you're investing long-term. You can see the the comparison that I made on the effect of fees on the index funds. The higher they are, the lower will be the amount that you're going to get at the end.
So what can you do?
Check similar funds from banks that you've identified in the first step.
You may also visit the websites of each fund. Most companies dedicate a page or two, even some downloadables for you to read through.
Narrow down the selection of funds that you think fit to your current cashflow and address your financial goals.
Compare and pick the one with the least fee.
Look out too for holding periods. Funds with no holding period makes your money safe from being charged for any exit fee for early redemption.
Fund performance
One other factor that you might be interested looking into would be the fund performance. A fund performance tells you how well the fund is able to provide value to investors, or to put it simply it tells you how much it has gained in a specific period of time.
However, it is important to bear in mind that the performance that you're going to see will be based in the past. And unfortunately, past performance does not guarantee future results. If a fund is able to provide spectacular gains this year, there is no way to tell if it can do so next year or consistently in the following couple of years.
So what is the point in reviewing the historical returns if there is no way to tell how the fund is going to perform in the future? Well, you at least have a picture of the fund's potential returns and risks. And when compared to a benchmark (to be discussed later), it also tells you how well the fund is managed.
With that said, the fund performance are generally measured in terms of:
Cumulative
CAGR
Against a benchmark
Cumulative gain
Cumulative is a straightforward way to compute how much the fund has increased by dividing its worth today versus its worth at a certain period in the past. The worth of the fund is expressed in net asset value per unit or NAVPU. (If you don't know what NAVPU is, you can click the link.) So let's imagine that the NAVPU of Fund XYZ five year ago is P100, and today it is now worth P200. This means that your money in this imagined fund has doubled in five years.
CAGR
CAGR or computed annual growth rate tries to answer the question: how well has the fund performed every year?
There is a formula that there's not much space to discuss here, but suffice it to say that the CAGR calculates how much your money is growing annually. The CAGR of a fund whose NAVPU is P200 today and NAVPU five years ago was P100 is 14.87%. That's like saying that you've saved your money in a way that earns 14.87% annually for five years.
See the sample growth below.
| YEAR | AMOUNT | GROWTH |
| --- | --- | --- |
| 1 | 100.00 | 114.87 |
| 2 | | 131.95 |
| 3 | | 151.57 |
| 4 | | 174.11 |
| 5 | | 200.00 |
Funds usually give you CAGR either yearly or for the past 5 or 10 years. CAGR is quite more useful than the cumulative gain because you can compare it with other investments in the market. For instance, the typical savings account earns 0.25% a year, the time deposit about 1.5% a year, etc. Obviously, this imagined fund has higher earnings than savings account or time deposit.
Against a benchmark
All funds have a benchmark. A benchmark is something that you can compare their performance against, and it is something that is best explained with an example. All equities index funds, which are passively managed, are compared with the returns of the country's top 30 companies, also called blue chips, Philippine Stock Exchange index (PSEi), or simply the stock index. It is expected that these funds will have similar gain or loss as that of the stock index, because the objective of these funds is to passively mirror the stock index by acquiring the proportionate shares of these companies.
Below is a sample comparison between the stock index and the First Metro Philippine Equities Exchange Traded Fund (FMETF).
The benchmark becomes more important in actively managed funds, those that are called equities funds. Equities funds usually have the expressed goal of maybe exceeding the benchmark, and they usually have higher management fee because of this. If you choose an actively managed fund, check if it is able to meet its stated goal consistently over the years. Bond funds and money market funds also have their own benchmarks. You can check their objective in their fund prospectus or KIIDS (key information and investment disclosure statement).
The table below shows the UITF peso-denominated funds and their corresponding benchmark.
| FUND NAME | BENCHMARK |
| --- | --- |
| AB CAPITAL EQUITY FUND | |
| AB CAPITAL BALANCED FUND | |
| AB CAPITAL SHORT-TERM FUND | |
| Peso Investment Trust Fund | 5-yr PDST-R2 |
| Equity Investment Trust Fund | 90-day yield of the Philippine Stock Exchange Index (PSEi) |
| Peso Money Market Fund | 30 day Tbills |
| ATRAM Peso Money Market Fund | 30-day Philippine Special Savings Rate |
| ATRAM Total Return Peso Bond Fund | BPI Government Bond Index |
| ATRAM Philippine Equity Smart Index Fund | Philippine Stock Exchange index |
| ATRAM Global Dividend Feeder Fund | MSCI AC World Net Index |
| ATRAM Asia Equity Opportunity Feeder Fund | MSCI AC Asia Pacific ex Japan Net Index |
| ATRAM Global Technology Feeder Fund | MSCI AC World Information Technology Index |
| ATRAM Global Financials Feeder Fund | MSCI ACWI Financials Index |
| ATRAM Global Multi-Asset Income Feeder Fund (PHP Unit Class) | 25% MSCI World Net – USD Hedged, 15% MSCI Emerging Markets Net, 40% Bloomberg Barclays US Corporate High Yield 2% Issuer Capped Bond Total and 20% J.P. Morgan Emerging Markets Bond Index Global Total |
| ATRAM US Multi-Asset Income Feeder Fund (PHP Unit Class) | 1/3 S&P 500, 1/3 ICE BofA Meryll Lynch High Yield Master II Index, 1/3 BofA Merrill Lynch All Convertibles All Quantities Index, rebalanced monthly |
| ATRAM Global Bond Income Feeder Fund | Bloomberg Barclays Global Credit Hedged USD |
| DIVERSITY PESO BOND FUND | 5-year yield based on PHP BVAL |
| DIVERSITY MONEY MARKET FUND | Three-month yield based on the PHP BVAL at the start of the quarter |
| DIVERSITY DIVIDEND FOCUSED FUND | 90% of the Philippine Stock Exchange Index (PSEi) and 10% of the one month yield based on the PHP BVAL |
| BDO INSTITUTIONAL CASH RESERVE FUND | Bloomberg Ave. 30-day Special Savings Rate |
| BDO MERIT FUND MEDIUM TERM PORTFOLIO | iBoxx ALBI Philippines 1-5 (Domestic) Index |
| BDO GS FUND | iBoxx ALBI Philippines 1-5 (Domestic) Index |
| BDO MERIT FUND INTERMEDIATE TERM PORTFOLIO | iBoxx ALBI Philippines 1-3 (Domestic) Index |
| BDO PESO BOND FUND | iBoxx ALBI Philippines 1-5 (Domestic) Index |
| BDO PESO MONEY MARKET FUND | Bloomberg Ave. 30-day Special Savings Rate |
| BDO INSTITUTIONAL EQUITY FUND | PSEi |
| BDO EQUITY FUND | PSEi |
| BDO PESO BALANCED FUND | 50% PSEi and 50% iBoxx ALBI Philippines 1-5 (Domestic) Index |
| BDO SUSTAINABLE DIVIDEND FUND | PSEi |
| BDO FOCUSED EQUITY FUND | PSEi |
| BDO EQUITY INDEX FUND | PSEi |
| BDO ESG EQUITY FUND | PSEi |
| BDO PERA EQUITY INDEX FUND | PSEi |
| BDO PERA SHORT TERM FUND | 91-day Treasury Bills |
| BDO PERA BOND INDEX FUND | Markit iBoxx ALBI Philippines 1-5 (Domestic) Index |
| BDO SHORT TERM FUND | 91 Day T-Bill Rate |
| BPI Short Term Fund | 91-day Treasury Bill net of tax |
| BPI Premium Bond Fund | BPI Philippine Government Bond 1-3 Year Index |
| BPI Money Market Fund | 91-day Treasury Bill, net of tax |
| ABF Philippines Bond Index Fund | iBoxx Philippines Index |
| BPI Balanced Fund | 50% Philippine Stock Exchange Index (PSEi) and 50% return of the 91-day Treasury Bill, net of tax. |
| BPI Equity Value Fund | Philippine Stock Exchange index (PSEi) |
| Odyssey Peso Medium Term Bond Fund | BPI Philippine Government Bond 1-5 Year Index |
| Odyssey Peso Bond Fund | BPI Philippine Government Bond Index |
| Odyssey Diversified Capital Fund | 70% BPI Philippine Government Bond Index and 30% Philippine Stock Exchange Index |
| Odyssey Diversified Balanced Fund | 50% BPI Philippine Government Bond Index and 50% Philippine Stock Exchange Index |
| Odyssey Philippine Equity Fund | Philippine Stock Exchange Index (PSEi) |
| Odyssey High Conviction Equity Fund | Philippine Stock Exchange Index (PSEi) |
| Odyssey Tax-Exempt Peso Fixed Income Fund | BPI Philippine Government Bond Index |
| BPI Philippine Equity Index Fund | Philippine Stock Exchange index (PSEi) |
| BPI Philippine High Dividend Equity Fund | Philippine Stock Exchange index (PSEi) |
| BPI Fixed Income Portfolio Fund-of-Funds | BPI Philippine Government Bond Index |
| BPI Philippine Infrastructure Equity Index Fund | BPI Philippine Infrastructure Equity Index |
| BPI Philippine Consumer Equity Index Fund | BPI Philippine Consumer Equity Index |
| BPI Catholic Values Global Equity Feeder Fund | CBIS World Equity Fund |
| BPI Bayanihan Balanced Fund | 90% BPI Philippine 1-3 Year Index and 10% Philippine Stock Exchange Index net of tax |
| BPI Invest US Equity Index Feeder Fund Class P (PHP Class) | S&P500 Index |
| CHINA BANK FIXED INCOME FUND (formerly CBC GS FUND) | Bloomberg Philippine Sovereign Bond Index 5+ Year (BPHIL5). |
| CHINA BANK MONEY MARKET FUND | Bloomberg Phil Sovereign Bond Index Money Market (BPHILMM) |
| CHINA BANK BALANCED FUND | Phil Stock Exchange Index (PSEI) 50% + Bloomberg Phil Sovereign Bond Index 1 to 5 Year (BPHIL15) 50% |
| CHINA BANK EQUITY FUND | 95% Philippine Stock Exchange Index (PSEi) + 5% Bloomberg Phil Sovereign Bond Index Money Market (BPHILMM) |
| CHINA BANK CASH FUND (formerly CBC INSTITUTIONAL MMF) | Bloomberg Phil Sovereign Bond Index Money Market (BPHILMM) |
| CHINA BANK SHORT-TERM FUND | Bloomberg Phil Sovereign Bond Index Money Market (BPHILMM) |
| CHINA BANK INTERMEDIATE FIXED-INCOME FUND | Bloomberg Phil Sovereign Bond Index 1 to 3 Year (BPHIL13) |
| CHINA BANK HIGH DIVIDEND EQUITY FUND | 95% Philippine Stock Exchange Index (PSEi) + 5% Bloomberg Phil Sovereign Bond Index Money Market (BPHILMM) |
| CTBC Money Market Fund | |
| CTBC Bank – ATRAM Philippine Balanced Feeder Fund | 50% Bloomberg Philippine Sovereign Bond Index + 50% Philippine Stock Exchange Index |
| CTBC Bank – Sun Life Philippine Stock Index Feeder Fund | Philippine Stock Exchange Index |
| UNLAD KAWANI MONEY MARKET FUND | Philippine 30-Day Average Special Savings Account Rate |
| CLASS I – UNLAD PANIMULA MM FUND | Philippine 30-Day Average Special Savings Account Rate |
| CLASS II – UNLAD PANIMULA MM FUND | Philippine 30-Day Average Special Savings Account Rate |
| CLASS III – UNLAD PANIMULA MM FUND | Philippine 30-Day Average Special Savings Account Rate |
| EastWest Peso Long Term Bond Fund | Bloomberg Philippine Sovereign Bond Index AI, Adjusted. |
| EastWest Peso Intermediate Term Bond Fund | Bloomberg Philippine Sovereign Bond Index 1-3 Year, Adjusted. |
| EastWest Peso Money Market Fund | 100% Philippine 30-Day Special Savings Rate (net of witholding tax) |
| EastWest PhilEquity Feeder Fund | Philippine Stock Exchange Index |
| EastWest PhilEquity Institutional Feeder Fund | Philippine Stock Exchange Index |
| EastWest PSEI Tracker Fund | Philippine Stock Exchange Index |
| East West Peso Short Term Fund | Bloomberg Philippine Sovereign Bond Index Money Market, Adjusted. |
| LANDBANK Bond Fund | Percentage change in the Bloomberg Government Bond Index AI* (All in) or, in its absence, any relevant and industry-accepted benchmark *Priced using PDEx's (Philippine Dealing Exchange Corporation) PDSS-R2 |
| LANDBANK Growth Fund | Simple average of the percentage change in the following indices: a. Bloomberg Government Bond Index AI (All in) priced using PDEx's (Philippine Dealing Exchange Corporation); and Closing Philippine Stock Exchange Index (PSEi) |
| LANDBANK Money Market Fund | Percentage change in the Bloomberg Philippine Sovereign Bond Index Money Market* or, in its absence, any relevant and industry-accepted benchmark; *Priced using PDEx's (Philippine Dealing Exchange Corporation) PDSS-R2 |
| LANDBANK Money Market Plus Fund | Percentage change in the Bloomberg Philippine Sovereign Bond Index Money Market* or, in its absence, any relevant and industry-accepted benchmark, *Priced using PDEx's (Philippine Dealing Exchange Corporation) PDSS-R2 |
| LANDBANK Equity Index Fund | Percentage change of the closing PSEi, or in its absence, any available relevant or similar benchmark |
| Manulife Stable Income Fund (Class A) | Markit iBoxx ALBI Philippines 1-3 Index |
| Manulife Stable Income Fund (Class I) | Markit iBoxx ALBI Philippines 1-3 Index |
| Manulife Income Builder Fund (Class A) | 90% Markit iBoxx ALBI Philippines 1-5 Index + 10% Markit iBoxx ALBI Philippines Liquid Index |
| Manulife Income Builder Fund (Class I) | 90% Markit iBoxx ALBI Philippines 1-5 Index + 10% Markit iBoxx ALBI Philippines Liquid Index |
| Manulife Equity Wealth Fund (Class A) | Philippine Stock Exchange Index (PSEi) |
| Manulife Equity Wealth Fund (Class I) | Philippine Stock Exchange Index |
| Manulife Asia Best Select Equity Fund (PHP Unhedged Class A) | MSCI Asia ex Japan Index |
| Manulife Asia Pacific REIT Fund of Funds (PHP Unhedged Class A) | Manulife Investment Asia REIT ex-Japan Index |
| Manulife Asia Dynamic Bond Feeder Fund (PHP Unhedged Class A) | 50% JP Morgan Emerging LocalMarkets Index Plus (Asia) + 50% JP Morgan Asia Credit Index (USD) |
| Manulife Dragon Growth Equity Feeder Fund (PHP Unhedged Class A) | MSCI Zhong Hua Index |
| Manulife Global Preferred Income Feeder Fund (PHP Unhedged Class A) | 50% BoFA Merrill Lynch Fixed Rate Preferred Securities Index + 50% BoFA Merrill Lynch US Capital Securities Index |
| Manulife American Growth Equity Feeder Fund (Php Unhedged Class A) | S&P 500 Index |
| Manulife Asia Pacific REIT Fund of Funds (PHP Unhedged Class I) | Manulife Investment Asia REIT ex-Japan Index |
| Manulife Global Preferred Income Feeder Fund (PHP Unhedged Class I) | 50% BoFA Merrill Lynch Fixed Rate Preferred Securities Index + 50% BoFA Merrill Lynch US Capital Securities Index |
| Maybank Tiger Peso Money Market Feeder Fund | |
| Maybank Tiger Peso Bond Feeder Fund | |
| Metro Money Market Fund | Bloomberg Phil 30-day Special Savings Rate General Average (net of taxes) |
| Metro Max-3 Bond Fund | 80% Bloomberg Phil Sovereign Bond Index 1-3 year (BPHIL13), Adjusted and 20% Bloomberg Phil 30-day Special Savings Rate General Average (net of taxes) |
| Metro Max-5 Bond Fund | 80% Bloomberg Phil Sovereign Bond Index 1-5 year (BPHIL15), Adjusted and 20% Bloomberg Phil 30-day Special Savings Rate General Average (net of taxes) |
| Metro Balanced Fund | 60% Philippine Stock Exchange Index (PSEi) and 40% Bloomberg Philippine Sovereign Bond Index 1-5 year (BPHIL15), Adjusted |
| Metro Equity Fund | Philippine Stock Exchange index (PSEi) |
| Metro Aspire Bond Feeder Fund | 80% Bloomberg Phil Sovereign Bond Index 1-5 year (BPHIL15), Adjusted and 20% Bloomberg Phil 30-day Special Savings Rate General Average (net of taxes) |
| Metro High Dividend Yield Fund | Philippine Stock Exchange Index (PSEi) |
| Metro Philippine Equity Index Tracker Fund | Philippine Stock Exchange Index (PSEi) |
| Metro Aspire Balanced Feeder Fund | 60% Philippine Stock Exchange Index (PSEi) and 40% Bloomberg Philippine Sovereign Bond Index 1-5 year (BPHIL15), Adjusted |
| Metro Aspire Equity Feeder Fund | Philippine Stock Exchange Index (PSEi) |
| Metro Corporate Bond Fund | 80% BPI Phil Corporate Bond Index and 20% Bloomberg Phil 30-day Special Savings Rate General Average (net of taxes) |
| Metro Short Term Fund | 75% Bloomberg Philippine 30-day Special Savings Rate General Average (net of taxes) and 25% BPI Philippine Government Money Market Index |
| Metro Unit Paying Fund | 40% Philippine Sovereign Bond Index 1-5 years (BPHIL15), Adjusted; 40% BPI Philippine Corporate Bond Index; and 20% Philippine 30-Day Special Savings Rate General Average (net of taxes) |
| PBCOM SIGNATURE TRUST FUND | 91-day T-Bills |
| PBCOM VALUE EQUITY FUND | PSE |
| PBCOM BEST BALANCED FUND | PSE/PDSTF |
| Philippine Business Bank Diamond Fund | PDS R-2 |
| PNB PRIME PESO MONEY MARKET FUND | Moving Average of the Philippines 30 Day Special Savings Rate General Average, net of taxes |
| PNB BALANCED FUND | 50% Philippine Stock Exchange Index (PSEi) and 50% Bloomberg Philippine Sovereign Bond Index Money Market, Adjusted. |
| PNB GLOBAL FILIPINO PESO MONEY MARKET FUND | Moving Average of the Philippines 30 Day Special Savings Rate General Average, net of taxes |
| PNB PHIL-INDEX TRACKER FUND | 100% Philippine Stock Exchange Index |
| PNB DREAM BUILDER MONEY MARKET FUND | Moving average of the Philippines\\\' 30 Day Special Savings Rate General Average, net of taxes |
| PNB HIGH DIVIDEND FUND | 100% Philippine Stock Exchange Index |
| PNB PESO INTERMEDIATE TERM BOND FUND | Bloomberg Philippine Sovereign Bond Index 1 to 3 Year, Adjusted |
| PNB EQUITY FUND | 100% PSEi |
| PNB INSTITUTIONAL MONEY MARKET FUND | Moving Average of the Philippines 30-day Special Savings Rate General Average, net of taxes |
| PNB PESO FIXED INCOME FUND | 50% Moving Average of the Philippines 30 Day Special Savings Rate General Average, net of taxes and 50% Bloomberg Philippine Sovereign Bond Index Money Market, Adjusted |
| PSBANK MONEY MARKET FUND | Philippine 91-day Treasury Bills Rate |
| PRUInvest PHP Liquid Fund | 30-day Average PH Peso Savings Rate |
| RIZAL PESO MONEY MARKET | Philippines 30-day Special Savings Rate General Average, net of tax. |
| RIZAL PESO BOND FUND | BPI Philippine Government Bond Index |
| RIZAL EQUITY FUND | Composite: PSEi (100%) |
| RIZAL BALANCED FUND | Composite: PSEi (60%) + BPI Philippine Government Bond Index (40%) |
| RCBC PESO SHORT TERM FUND | 91-day Treasury Bill Auction Rates |
| RIZAL PESO CASH MANAGEMENT FUND | Philippines 30-Day Special Savings Rate, net of 20% final withholding tax |
| RCBC R25 BLUE-CHIP EQUITY FUND | PSEi (100%) |
| RCBC R25 DIVIDEND EQUITY FUND | PSEi (100%) |
| RBank Balanced Fund | 50% Phisix index & 50% 91 day TBill rate net of tax |
| RBank Peso Money Market Fund | Average 91 day TBill rate, net of tax |
| RBank Tax-Exempt Retirement Fund | PDST R2 + 100 bps p.a. |
| SB PESO BOND FUND | 90% HSBC Local Currency Government Bond Total Return Index1 + 10% O/N Special Savings Account Rate (net of withholding tax) |
| SB PESO MONEY MARKET FUND | 90% HSBC Money Market Total Return Index + 10% O/N Special Savings Account (net of withholding tax) |
| SB PESO ASSET VARIETY FUND | 50% Philippine Stock Exchange Index + 40% HSBC Local Currency Government Bond Total Return Index1 + 10% O/N Special Savings Account (net of withholding tax) |
| SB PESO EQUITY FUND | 90% Philippine Stock Exchange Index (price only return) + 10% O/N Special Savings Account (net of withholding tax) |
| SB HIGH DIVIDEND PESO EQUITY FUND | 90% Philippine Stock Exchange Index (price only return) + 10% O/N Special Savings Account (net of withholding tax) |
| SB PHILIPPINE EQUITY INDEX FUND | Philippine Stock Exchange Index |
| Sterling Money Market Fund | The Fund aims to achieve a rate of return based on the prevailing PDST-R2 rate plus 0.25% to 1%. |
| Sterling Balanced Fund | The Fund aims to achieve a rate of return based on the prevailing PDST-R2 rate plus 0.25% to 1% on the three year tenors and on the moving average of the Philippine Stock Exchange's PHISIX. |
| Sterling Bank Philequity Feeder Fund | PSEi |
| UnionBank Large Capitalization Philippine Equity Portfolio | Philippine Stock Exchange Index (PSEi) |
| UnionBank Peso Balanced Portfolio | 50% – Philippine Stock Index (PSEi) and 50% – Bloomberg Philippine Sovereign Bond Index 1 to 5 Year (BPHIL15) |
| UnionBank Philippine Peso Fixed Income Portfolio | Bloomberg Philippine Sovereign Bond Index 1 to 5 year (BPHIL15) |
| UnionBank Tax Exempt Portfolio | Bloomberg Philippine Sovereign Bond Index 1 to 5 Year (BPHIL15) |
| UnionBank Long Term Fixed Income Portfolio | Bloomberg Philippine Sovereign Bond Index 1 to 5 Year (BPHIL15) |
| UnionBank Intermediate Term Fixed Income Portfolio | Bloomberg Philippine Sovereign Bond Index 1 to 3 Year (BPHIL13) |
| UnionBank Infinity Prime Portfolio | Bloomberg Philippine Sovereign Bond Index 1 to 3 Year (BPHIL13) |
| UnionBank Peso Short Term Fixed Income Portfolio | Bloomberg Philippine Sovereign Bond Index Money Market (BPHILMM) |
| UnionBank Dividend Play Equity Portfolio | Philippine Stock Exchange Index (PSEi) |
| UnionBank Philippine Equity Index Portfolio | Philippine Stock Exchange Index (PSEi) |
| UnionBank High Net Worth Medium-Term Peso Fixed Income Portfolio | Bloomberg Philippine Sovereign Bond Index 1 to 5 Year (BPHIL15) |
| UnionBank High Net Worth Intermediate-Term Peso Fixed Income Portfolio | Bloomberg Philippine Sovereign Bond Index 1 to 3 Year (BPHIL13) |
| PHP UnionBank Capital Accumulation Global Fund of Funds Portfolio | 1-month Bloomberg Valuation (BVAL) |
| UCPB Peso Bond Fund (Formerly United Conservative Fund) | Bloomberg Philippine Local Sovereign Index |
| UCPB Cash Management Fund (Formerly United Cash Management Fund) | 30 days special savings rate |
| UCPB Equity Fund (Formerly United Equity Fund) | Phil. Stock Exchange Index |
| UCPB Balanced Fund (Formerly United Balanced Fund) | Blended Benchmark 50% Phil. Stock Exchange Index & 50% Bloomberg Philippine Local Sovereign Index |
| UCPB High Dividend Fund | Phil Stock Exchange |
| UCPB Philippine Index Equity Fund | Philippine Stock Exchange Index |