Best Educational Plans in the Philippines
As the back to school season kicks off, a lot of Filipinos are still not aware of educational plans which help them and their family have enough money for education. Having this for your child ensures that they would have the means to study and finish college, a feat not every Filipino can achieve.
Going to college is a challenge for the majority of the Filipinos, especially the ones in the provinces where they have to travel to the city just to have quality education.
Knowing this, an education plan may not be the best option for those people. Education plans are insurance plans solely for education. To serve this part of the population, I have also included education plans that would not hurt their pockets as much.
What are the benefits of getting an Educational Plan?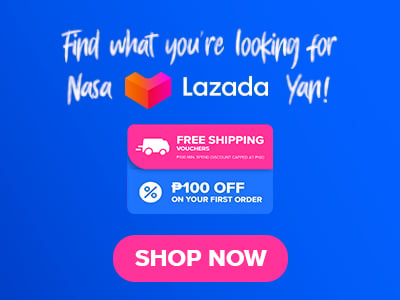 Before we list 6 of the best Educational Plans in the country, let us first know whether or not Educational Plans would be worth it for you and your family.
One of the biggest benefits of having an education plan is the guarantee that your child or your children would be able to finish their collegiate studies.
This would help not only the parent financially but the child emotionally as well. Most Filipino students dream of attending certain schools and have to give up on that dream due to monetary issues.
Another benefit would be the child not having to worry about asking for money for tuition fees and such as the money in the plan covers that. Most education insurance plans also provide maturity fees that can be used when it is urgently needed.
What are the cons of getting an Educational Plan?
Aside from the good stuff, let us also talk about the bad side of education insurance plans.
The biggest disadvantage is the added monthly expense. Most people live from paycheck to paycheck with how hard the living situation in the country is and having an education plan when your lifestyle does not allow you to have disposable money is hard, to say the least. Another is that the plan does not cover everything.
One of the things you still have to save up for are the child's allowances throughout the years and the miscellaneous fees that schools have.
Like mentioned earlier, education insurance plans are not meant for every family. Make sure to do your own research and apply for one that is within your budget. 
Top 6 Education Insurance Plans in the Philippines
Take a loot at the top Educational Insurance plans that you can get for your kids today!
Allianz PNB Achievers
The Education Insurance Plan is available for 7 days old babies up to 12 year old children. The Plan allows the parents to pay a minimum of 200,000 PHP that will act as the child's life insurance until they hit the age of 21.
Payment is available in Annual, Semi-annual, and Quarterly modes of payment. In this plan, the life insurance also refers to the Death Benefit, which is equivalent to 200% of the face amount subject to juvenile lien, minus any endowment payout received.
In simpler terms, the life insurance would double in the first 5 years minus endowment payouts. Endowment payouts are a calculated amount made by Allianz and PNB themselves, so you might have to talk to their financial advisor for any further questions. 
Learn more about Allianz PNB Achievers here.
Allianz PNB AZpire Wiz
Allianz and PNB's second available Education Insurance Plan is a unit-linked insurance plan that provides financial solutions to your child's future. For as low as 2,500 PHP a month, you would be able to do so.
Insurance protection worth up to five times the higher annual premium between you and your child.
The plan also allows insured to switch the plan's investment up to 4 times a year and lets you increase your funds through their Regular/Scheduled or Lump Sum/One-time) top-ups.
Annual benefits are also available according to your chosen policy's account value. Bonuses, which are subject to terms and conditions given to you, lets you get an additional 5% loyalty bonus and/or additional 2% of your premium if you pay continuously.
Learn more about Allianz PNB Azpire Wiz here.
AIA Future Scholar
If you're like me and weren't aware of AIA Philippines, let me introduce them first. AIA Philippines is part of the largest independently publicly listed pan-Asian life insurance group.
AIA aims to empower and protect every Filipino family. With this, they gave Filipinos the education plan Future Scholar – an education insurance plan that guarantees parents education benefits and long-term growth potential.
Future Scholar allows every middle-class Filipino family to avail this plan with its affordability. With a minimum premium of 20,000 PHP annual payment, it is the most affordable option out of the choices available. 
The plan provides:
Guaranteed Education Benefits – insured child gets eight (8) semi-annual guaranteed cash payouts for four (4) years starting at age 18.
Long-term Growth Potential – A portion of your premiums will be placed in investment funds that will allow your money to grow.
Plan Continuation Benefits – Insurance plan will continue even after death; and;
Choice of Payment Terms – the plan gives you the choice to build the education fund in 5 years or until the insured child reaches age 17.
Learn more AIA Future Scholar here.
InLife  Insular Wealth Assure Plus
To start off, Inlife Insular Life is affiliated with InLife Insular Health Care, Inlife Insular Foundation, MAPFRE Insular, and UnionBank.
The company is the first and largest Filipino life insurance company in the Philippines.
Their Wealth Assure Plus Insurance Plan lets you customize your plan, something not available in other companies. Some of the benefits when availing the Wealth Assure Plus include:
Personalized Solution – You can add or remove riders, or as they call it: "boosters", on your plan when necessary. You can also choose your payment and top-up options. You can also choose their Compressed Payment option to complete investment sooner rather than later.
Increased Insurance Benefit – InLife Insular allows insured to have a minimum insurance coverage 10 times your annual regular premium. There is also an optional term insurance booster.
Higher Living Benefits – Since the plan charges affordably, you can make the most out of it. Like mentioned earlier, boosters are available making your funds grow optimally. 
Accessible and Cost-effective Investing – The company allows growth domestically and internationally with the help of their fund managers. Investments through monthly top-ups start at 500 PHP.
Wealth Assure Plus is available for Life, Health, Education, Retirement, and Investment.
Learn more about Wealth Assure Plus here.
Sun Life Sun Dream Achiever
Sun Life describes Sun Dream Achiever as a life insurance and savings plan designed to financially support your child's education while providing security for you and the rest of the family. Benefits include:
Life Insurance Coverage – Protects the life of the insured Parent or Payor for the duration of the entire policy. Like other plans, riders, or as Sun Life calls it: "Supplemental Benefits" are available to provide additional protection.
Guaranteed Education Benefits – Insured is given four (4) annual cash payouts that increase by 15% per year, no matter the school or chosen degree. The payouts are equal to the insurance coverage.
Flexible Premium Payment – Fully pay your premiums in 5 years through annual, semi-annual, or quarterly terms. Automatic Monthly Payments are available once the initial quarterly premium is paid.
Personalized Payout Schedule – Choose the day when you want to start receiving the cash payout. Choose anytime between the 12th to 17th year after the effective date of your policy.
The plan is best suitable for people who want to prioritize their family.
Learn more about Sun Life Dream Achiever here.
Sun Life Sun FlexiLink
The more affordable investment-linked life insurance. It enables you to build an education fund for your child. Investment options are available parallel to the insurance coverage the plan offers. The plan also offers:
Life Insurance Coverage – The life insurance covered by the plan is equal to at least the Face mount of your plan, which becomes your family's property in case of death. Just like other plans, supplemental benefits or riders are available to provide additional protection.
Flexible investment options – Sun Life allows their customers to freely choose their preferred investment fund options to better fit them.
Professional Fund Management – Professionals are available to contact under Sun Life.
Funds for Future Needs – The plan can serve the insured however they like! From education needs to emergency money, partial fund withdrawal is available.
Manageable Premium Payments – As the plan aims to be affordable, Sun Life also offers insurance to increase the fund's value at any time via top-ups or excess payments.
Loyalty bonus – Like anybody else, Sun Life allows bonuses for their loyal customers. By loyal, they mean people who keep their respective policies active for at least 10 years. The bonus can be used as an additional source of funds for your investment. However, this bonus is not guaranteed and will depend on numerous factors like the fund's average monthly balance.
The plan is best suited for people aiming to be independent in handling their finances and for those who want to prioritize their families before anything else.
Learn more about Sun FlexiLink here.
Key Takeaways
As mentioned earlier, education insurance plans are not for every Filipino. Even their most affordable one can be too much for someone living from paycheck to paycheck.
With that said, let us remind you again to do your own research regarding the listed Educational Plans before availing one immediately.
Educational Plans are supposed to be constructed with utmost care and thought and availing one immediately will contradict that.
You and your kids futures are not something that does require thought and care when planning. 
Read More:
What are the Best Baby Stores in the Philippines?
What are the Best Shopping Sites in the Philippines for 2022