Best Affordable Buffet Restaurants in Makati, Philippines 2023
Craving for different cuisines which you can find in one place? Anticipating unlimited access to beef, pork, chicken, or seafood?
Dying to indulge your sweet tooth in the different dessert selections but do not have an idea where to spot them? Let us introduce you to one particular city where you can have it all!
Ever been to one of the Philippines' busiest business districts? Located between the center of Manila and South Manila, Makati City has always been a go-to city for many reasons.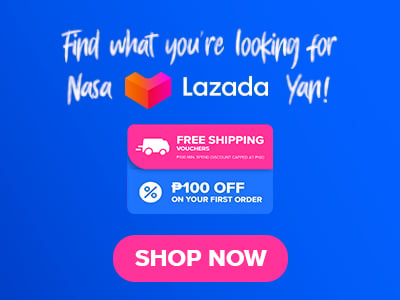 With a chain of many shopping malls, luxurious hotels, a vivacious nightlife in Poblacion to the best buffet restaurants, Makati is always on the list! If you happened to visit the city and wondering which buffet restaurant can offer the best yet affordable food and service, check out our run down below of the 5 Buffet Restaurants all located in the City:
Top Affordable Buffet Restaurants in Makati
Circles Event Cafe
Located at Makati Shangri-La, Circles Event Cafe has been one of the famous buffet casual dining restaurants the city has to offer.
With its international cuisine, nobody can go wrong with dining at Circles Event Cafe. From traditional Filipino cuisine to the best dishes from around the world, Circles Event Cafe will satisfy your palette!
For guests who checked in at Makati Shangri-La, the buffet service operates from morning up until dinner time. For those who will visit just for the buffet, it costs around 1,500Php to 2,500Php.
With this, you would get to enjoy and experience Filipino, Sushi, Asian, and International cuisines and drinks.
They also offer special requested diets such as for those who are vegetarian, under Halal, and following a Gluten-free diet.
The place has a nice ambiance and is children-friendly which makes it very inviting for families to visit and dine here.
Ready to try Circle Events Cafe? Click here: Visit and dine at Circles Event Cafe now!
Spice Cafe
With its vast overlooking city view located on the 7th floor of the City Garden Grand Hotel, the Spice Cafe operates almost 24 hours for its checked-in guests.
From morning breakfast buffet to nighttime party snacks and drinks, surely the Spice Cafe has a lot to offer! Located at Kalayaan Corner Makati Avenue, Spice Cafe is very accessible for a quick drop-by and visit.
The main menu ranges from American to Japanese cuisine with a price range starting at 800.00Php per adult guest for the Breakfast Buffet which keeps on making Spice Cafe become one of the go-to affordable buffet restaurants.
The management also welcomes PWD (Persons with Disabilities) and Senior Card discount perks like other food establishments.
The place is ideal for hanging out with friends and setting up romantic dates most especially during the night because of the spectacular night sky city view it gives to its diners.
Aside from the good food Spice Cafe serves, its staff are also very friendly which makes its guests feel that they are at home.

Visit Spice Cafe and experience firsthand its promising ambiance and service through this link: Spice Cafe at City Garden Grand Hotel Makati
Vikings Luxury Buffet
Vikings have always been one of the buffet restaurants that is known to have a wide array of food selections and cuisines making family and group celebrations extra special.
With a very reasonable buffet rate ranging from 900.00Php plus to a Thousand pesos per adult guest, Vikings has never been excluded from the list of the most affordable buffet restaurants in Makati.
There are many Vikings branches located at the different city malls inside the district and one of those is the Vikings Luxury Buffet at SM Jazz Mall located at Nicanor Garcia Makati.
Usual celebrations being held here are couple anniversaries, birthdays, and simple family gatherings.
You could also request the staff for a slice of cake if you will be dining with a birthday celebrant! They are generous and welcoming enough to sing the celebrant a happy birthday song, too!
See more of Vikings Luxury Buffet at SM Jazz Mall by clicking this link: Dine at Vikings Philippines
Shaburi and Kintan Buffet
Craving for the best quality grilled meat? Asian Japanese fusion plates or simply Barbecues? Worry not! Shaburi and Kintan Buffet can surely satisfy your cravings!
Located at 4th Floor Japantown, Glorietta 2 Ayala Malls Makati, Shaburi and Kintan Buffet operates from 10:00 AM to 9:00 PM making it one of the best choices for lunch and dinner.
Its menu has two categories, the Grand and Lunch Menu from which you and your friends can opt for Meat, Seafood, and Wagyu Shabu!
They also offer a separate soup menu ranging from Paitan to Sukiyaki soup that will best match your choice of Shabu.
Surprisingly, you get to experience Shaburi and Kintan Buffet for just 799.00Php per adult guest and 400.00Php for each child you will be bringing with you, perfect for family dining and gatherings!

Get those palates to taste the smoky umami by booking a table or two at Shaburi and Kintan Buffet through this link: Shaburi and Kintan Buffet at Glorietta 2 Makati
Buffet 101
You haven't experienced a Buffet restaurant crawl if you haven't been to Buffet 101.
Similar to Vikings, Buffet 101 can be found in a handful of city malls and one of these branches is located at Third Floor Glorietta 2, Ayala Malls Makati.
With primarily outstanding reviews by food fanatics, Buffet 101 is a must-try buffet restaurant!
For as low as 600.00Php to 800.00Php, you and your family could easily dine and experience all the good stuff that Buffet 101 has!
With good stuff, we meant stations of sushi, sashimi, maki rolls, Chianese viands, carving stations, and a lot more! Convincing enough?
Wait until you also see for yourself the Seafood area and desert station which offers Halo-halo with Frozen Yogurt and fresh fruits!
No doubt that Buffet 101 is also tagged as one of the Metro's Best value-for-money Buffet restaurants!
Like most buffet restaurants located inside shopping malls, Buffet 101 also offers several good deals such as the Senior Citizen discount, Person with Disabilities (PWD) discount as well as promos for birthday celebrations and large group gatherings.
Reservation is also not a problem as Buffet 101's management is friendly and generous enough to discuss space reservations for special occasions.
Already anticipating to enjoy the Buffet 101's Seafood area? Click this link to browse more of Buffet 101: Buffet 101 at Glorietta 2 Ayala Mall Makati
Key Takeaways
There you have it! A quick overview of the Top 5 most affordable buffet restaurants which are all located in Makati City!
What's also good about these 5 restaurants is that all restaurants have their own customer service and contact details flashed and posted on their social media accounts and official websites which makes setting for reservations and sending queries just one touch away for you while you enjoy the comfort of your home!
Another good thing about these buffet restaurants is that they usually partner up with online booking mobile applications such as Klook (klook.com), Eatigo (eatigo.com), Booky (booky. ph), Quando for Apple software, and the like!
Through these mobile applications, you will get to be notified of the daily promotions, discounts, and good deals these restaurants are having which means you will have a huge chance to be the first one to score them!
These applications lessen the hassle of getting out and inquiring to their physical shops for bookings or ongoing promotions.
These applications usually include the satisfaction ratings and the menu updates of the restaurants you wish to check-in.
Easy, right? You don't have to open too many browsers and search for the reviews and updates of the restaurant you wish to visit. With just downloading these booking applications, everything is just one finger tap away!
In line with ensuring the good quality of your most anticipated buffet experience, do not forget to read through the comments and reviews of those who have already experienced the service of your chosen restaurant to set your expectations.
Also, just a friendly reminder to keep yourself updated on the last-minute changes of your bookings, for example, the restaurant's operating hours most especially if you plan to visit and book a table during the Holidays by checking their posts of possible notices and announcements on their social media accounts and/or their official websites. 
As we go along with the new normal, food establishments have also adapted and were mandated by the government to require or establish necessary health protocols for guests to abide by whenever you visit their vicinity.
So, as a kind and compliant gesture, let us make ourselves knowledgeable and well-oriented on their health protocols and standards and make sure to follow and observe them accordingly to keep ourselves, our loved ones, and other people dining with us safe and healthy! 
What are you waiting for? Book a table now and enjoy the sumptuous selections of different cuisines that are indeed worth the value of your money!
Read More:
What are the Best Online Furniture Stores in the Philippines?
What are the Best Shopping Sites in the Philippines for 2022